Pump Ink & Filtration Systems
Peristaltic, Centrifugal & Double Diaphragm Ink Pump & Filtration Systems
Get the most out of your ink delivery system
Peristaltic Ink Pumps
Peristaltic Ink Pumps
For over 70 years, Graymills has worked with press builders, converters and ink makers developing ink circulating and conditioning systems to meet their unique requirements. Because presses vary from narrow web flexo to huge gravure publication presses, Graymills has developed a variety of systems to pump ink and match press requirements. We're eager to help you with your ink pumping, circulating or conditioning needs. Graymills' factory-trained representatives are located throughout the United States and in principal cities worldwide.
Features & Benefits
Peristaltic Pump Features & Benefits
High output gear motor
Quick change and dual head models
Rugged hybrid power coated steel housing
Swivel lock fasteners
Straight-thru™ head design
Dual roller technology
Centrifugal Ink Pumps
Centrifugal Ink Pumps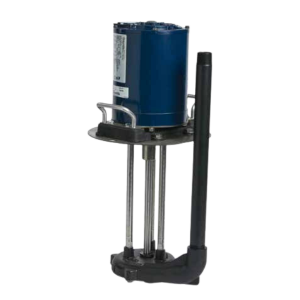 This industry workhorse is low maintenance, takes a lot of abuse, and delivers ink in a non-pulsating flow. Graymills centrifugal models provide in-tank circulation to keep the material in the tank blended. Available with electric or air motors, with a Quick Demountable motor option. Flow is easily controlled by the use of valves, or in the case of air motor models, by the flow of air to the motor.
Features & Benefits
H/M/G Series Features & Benefits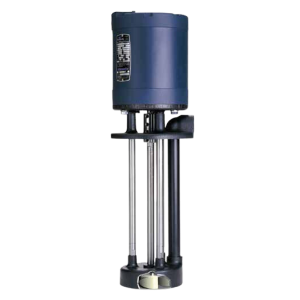 Agitor® keeps solids in suspension and maintains proper viscosity
Tri-Rod Construction eliminates hard-to-clean ink build-up
Teflon® coated for quick clean up and longer operating life
Corrosion-resistant stainless steel
Celcon® Impellers are durable, abrasion resistant, and chemically inert to printing solvents
Low pump down
Designed to easily connect with reducer fittings to allow multiple pipe and tubing sizes
Wide variety of standard and explosion-proof motor options let you configure to your specific press requirements
Double Diaphragm Ink Pumps
Double Diaphragm Pump Ink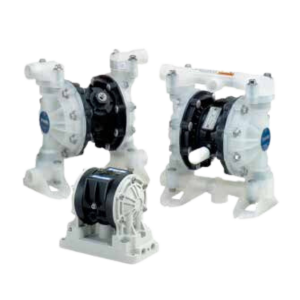 These air driven pumps operate by the movement of two flexible diaphragms that move back-and-forth, alternately filling and emptying two chambers. As each chamber is emptied, the ink is pushed toward the print deck. A variety of applications are possible, because the inlets and outlets can be configured in different ways. Good for corrugated bottom printers. Pump function produces a pulsating flow, so Graymills surge suppressor filters are strongly recommended.
Features & Benefits
Features & Benefits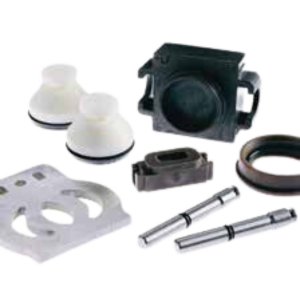 Diaphragm pump inlets and outlets can be configured to meet the pumping requirements for bottom-printing corrugated lines, flexo, and gravure presses
The unique slide valve design helps prevent stalling even at low speeds
Easy maintenance
No air line lubrication needed
Self priming with the ability to pump liquids containing small solids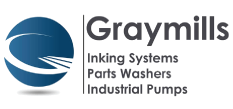 Bingham Flexo Services is a proud sales partner for Graymills ink pumping & filtration systems
Markets & Applications
Wide Web Flexo
Corrugated Flexo
Coating & Laminating
Available Brochures
Graymills Inking Systems Brochure
Contact Bingham Flexo Today
For More Information
630-879-7300
Or Email Us At
info@binghamflexoservices.com