Plate Mounting Sleeves
For Flexible Packaging
Plate Mounting Sleeves
Bingham Flexo Services partners with 3 world class manufacturers for sleeved plate mounting applications. Xymid & Trelleborg offer high quality plate mounting sleeve technology for cantilevered flexo presses and sleeve converted cylinder mounting. Inometa provides complimentary technology with high quality pneumatic and hydraulic bridge mandrels for flexo presses with high speed ratings.
Xymid

Xymid Print Sleeves are made from durable, crack resistant polymeric materials. Thicknesses range from .015" to 5.000" thick. Thick Sleeves and Bridge Mandrels are lightweight in design and made from composite materials with sealed ends for molded-in-place notches that are guaranteed not to come out for the life of the sleeve or bridge. Protective Roll Covers are used to protect anilox rolls or other expensive rollers. They are easy to mount and form fitting. Additionally, we offer repair and/or rework of sleeves and bridges.
Benefits
Easy to mount- Mylar or fiberglass base sleeve construction

Light weight- Proprietary molded build-up materials are 40% lighter than comparable wall thickness sleeves on market

Wide range of notch support options- Steel or composite end ring design.

High quality consistent manufacturing– Very low rate of reject

US based manufacturing– All products made in Richmond, VA facility
Trelleborg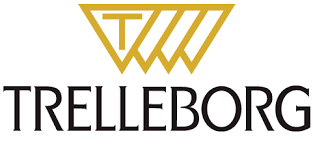 Trelleborg manufactures high quality plate mounting sleeves and pneumatic bridge mandrels for high speed flexo printing up to 1500 FPM. Trelleborg incorporates a unique combination of materials to produce dimensionally stable, easy to mount, and light weight plate mounting sleeves & bridges. Available in Technical Fabric construction and Resin Composite for press speeds up to 800 FPM. Upgrade to wound Carbon Fiber for press speeds up to 1500 FPM. The Trelleborg sleeve and bridge combination are designed to dampen print impression and reduce bounce. Both can utilize pass-through or independent air sources and are available with Miller valves as an option.
Benefits
Easy To Mount – smooth technical fabric interior layer, encased in extremely stable resin.
Bounce Reduction – proprietary impression dampening layer reduces vibration and press bounce
Lightweight – honeycomb build-up material for up to 30% weight reduction
Non Swelling/Stable – carbon fiber or technical fabric and resin construction provide diameter and TIR stability
Durable – Metal reinforced notches and Hypalon protected ends reduce end damage
Inometa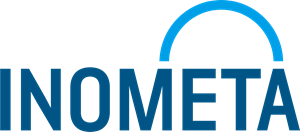 Inometa manufactures Carbon Fiber pneumatic and hydraulic bridge mandrels to the highest level of quality and precision. Inometa engineers and manufactures the entire product internally and uses the most advanced filament winding and dampening techniques to produce the best performing bridges offered to the flexographic printing market. When press speeds exceed 1200 FPM, Inometa pneumatic bridges will outperform every competitor in bounce reduction. Hydraulic bridges were pioneered by Inometa, and are the bridge most preferred by OEM's for wide format and high speed hydraulically loaded presses. This is the technology recommended for press speeds from 1500-3000 FPM.
Benefits
Engineering Excellence – engineered in Herford, Germany
OEM Preferred – engineered in conjunction with leading European press manufacturers
100% Internal Manufacturing – allows for superior quality control
Bounce Reduction – filament wound, multi wrap angle construction provides superior stiffness
Light Weight – filament winding allows for a high level of stiffness with thinner tubes
Integrated Seal – traps air to assist with sleeve installation
Contact Bingham Flexo Today
For More Information
630-879-7300
Or Email Us At
info@binghamflexoservices.com