Flexographic Printing
For Flexible Packaging
Flexographic Printing
DIAMOND HP
THE DIAMOND HP REPRESENTS UTECO'S EXCELLENCE IN FLEXOGRAPHIC PRINTING
Short runs, increased quality and reduced waste and set-up times remain priorities in today's flexible packaging market. The DIAMOND HP is the ideal answer for top converters who require increased flexibility and consolidation of equipment to streamline operations.
The DIAMOND HP reaches a maximum printing speed of 600 m/min. Thermoregulation by air of the CI group frame, carbon fibre sleeve mandrels, sleeve ejection system, new and efficient drying system, improved high-performance winders, dynamic adjustment of printing pressures (P2P®), new automatic washing system (SprintWash®), and an upgraded press supervisor (ShopWareHP®), give the DIAMOND HP a significant competitive advantage in the production of both large and small orders.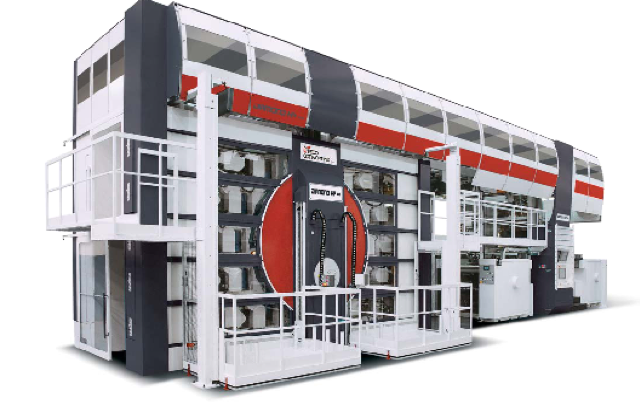 CRYSTAL
MANY INNOVATIONS HAVE BEEN APPLIED ON THE CRYSTAL
Especially designed  to print on  food packaging  materials, the new Crystal is also suitable for various applications requiring a high level of automatism in order to speed up the job changes and to reduce the waste of materials,  inks and power consumption.
It does feature the Uteco Direct Drive Evo® technology, which ensures a perfect register accuracy between the colors for the entire press life.
The standard configuration of the Crystal includes front unwinder and rewinder for a better reel handling. The application of a robotic system (supplied on request)is then simplified by this specific design which makes the machine even more compact.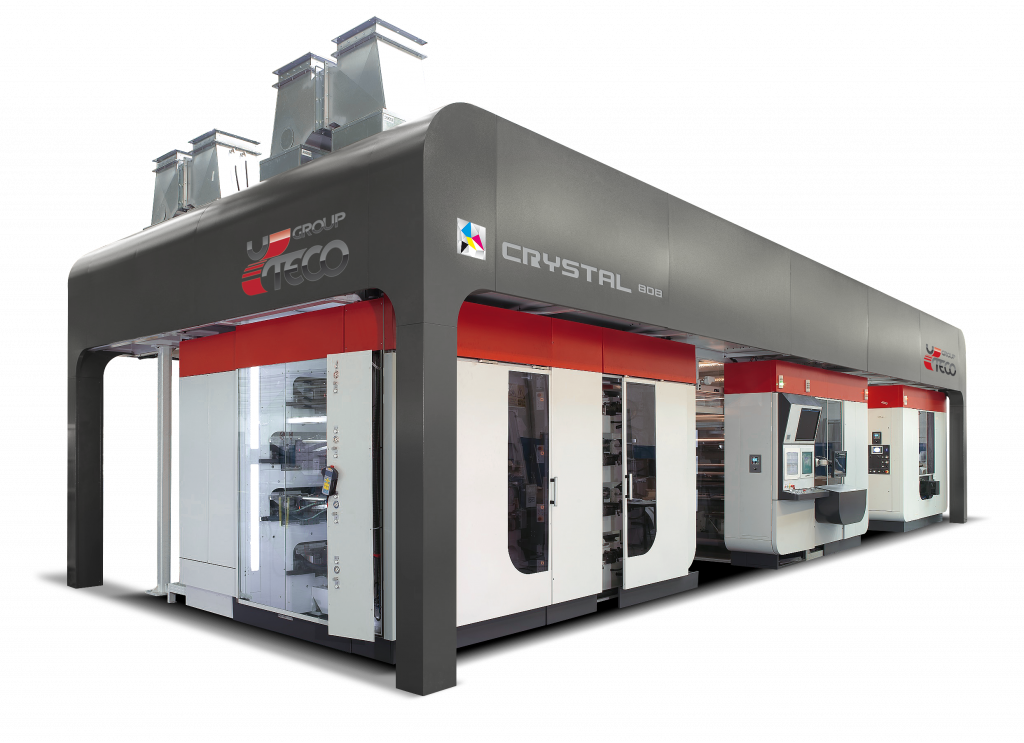 ONYX
REPRESENTS UTECO'S STATE OF THE ART OFFERING TO THE PRINTING INDUSTRY.
The new ONYX series of presses feature Uteco's latest hardware and software developments that automatically set print register and printing pressures at job start reducing both waste and changeover times, ensuring optimum press performance and maximum return on investment.
ONYX can be supplied in five different models:
ONYX 612 GL: a 6 color long repeat press
ONYX 808/810/812 GL: three 8 color presses with traditional or long repeats press
ONYX 108/110 GL: two 10 color presses with traditional or long repeats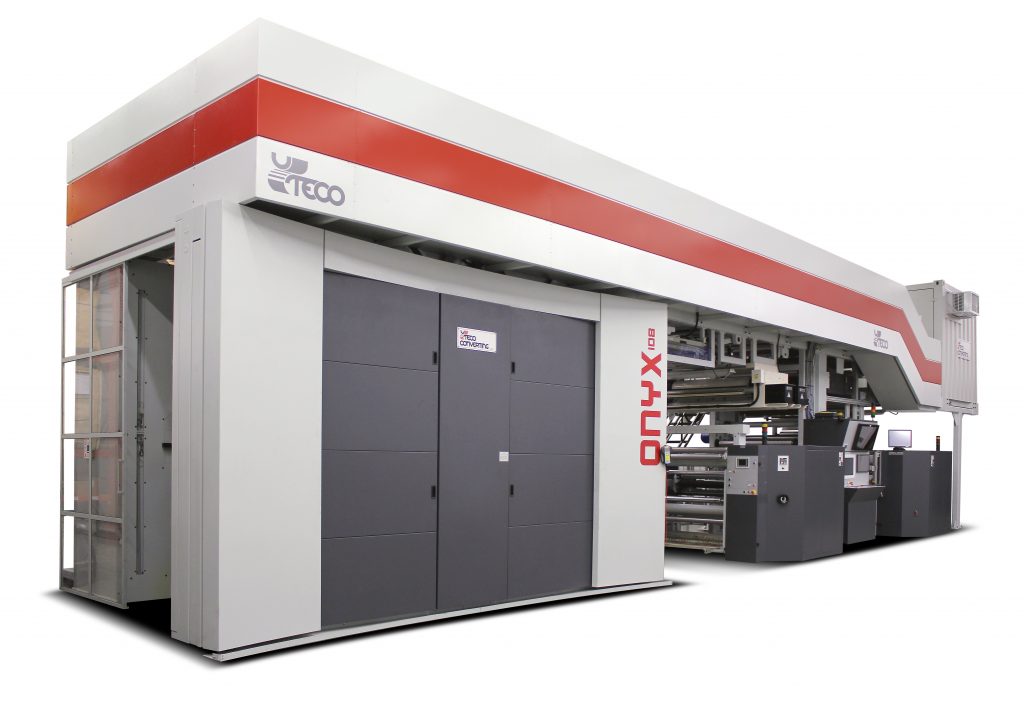 ONYX XS
THE 8C-CI CENTRAL DRUM COMPACT FLEXOGRAPHIC PRESS FOR SHORT RUNS, SUITABLE ALSO FOR LABEL PRINTING.
ONYX XS is the compact version of the ONYX range featuring the latest UTECO flexo technology designed to optimize  short runs and guarantee a higher quality printing subject  standard.  In addition to conventional air drying ONYX XS can be equipped with UV lamps or an EB curing unit.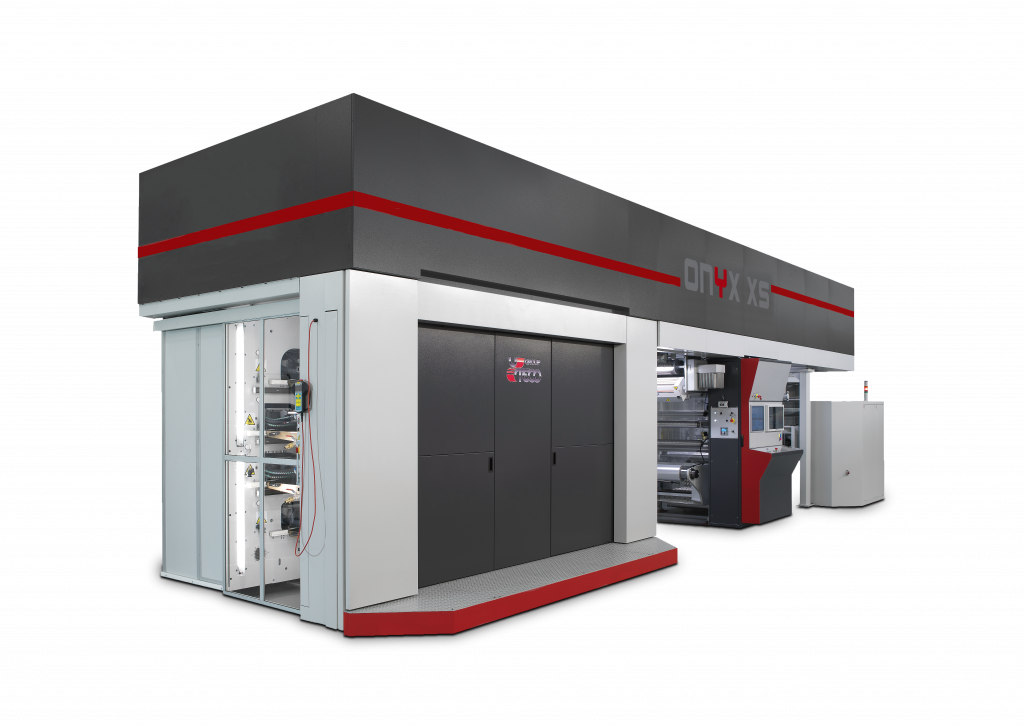 Contact Bingham Flexo Today
For More Information
630-879-7300
Or Email Us At
info@binghamflexoservices.com