Digital Presses
For Flexible Packaging
Digital Presses
SAPPHIRE EVO
HYBRID DIGITAL AND ANALOGIC PRINTING FOR PACKAGING
Sapphire EVO adds new opportunities and possibilities to guide Brands from raw material suppliers to added value suppliers.
Uniform dot size and accurate dot placement of the ink, regardless of coverage or material, even at very high speeds. Water based inks guarantee the minimal environmental impact.
It's the ideal solution for "production digital" related to short and medium runs, promotional printing with reduced production time, one shoot printing, localized small batch manufacturing, personalized products, lotteries, customized advertising, random messages: just send the file and come take your reels.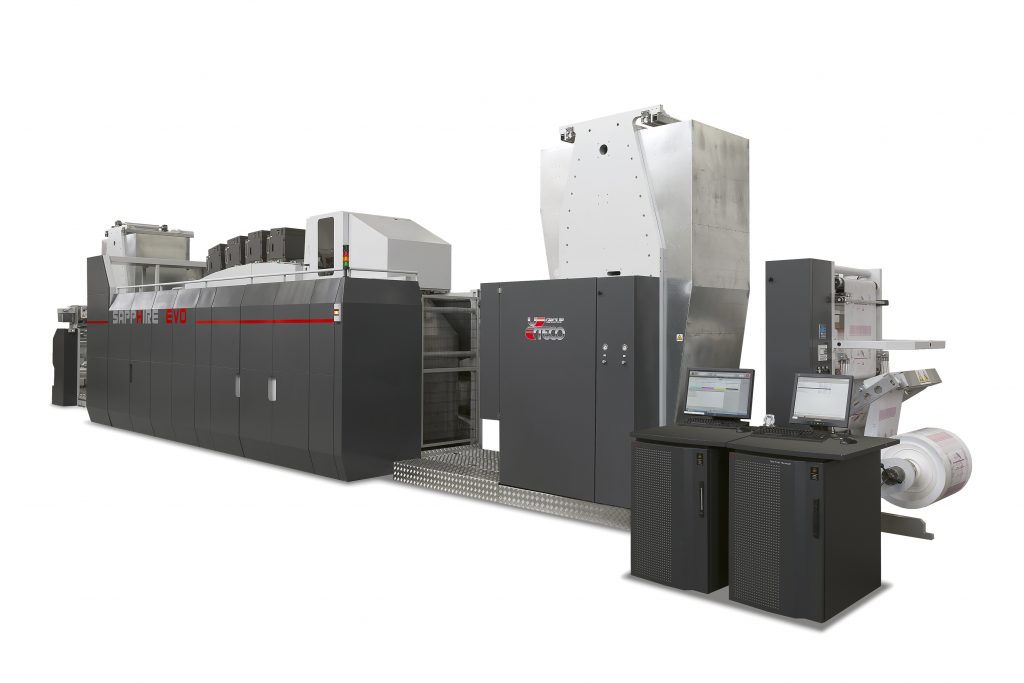 Contact Bingham Flexo Today
For More Information
630-879-7300
Or Email Us At
info@binghamflexoservices.com